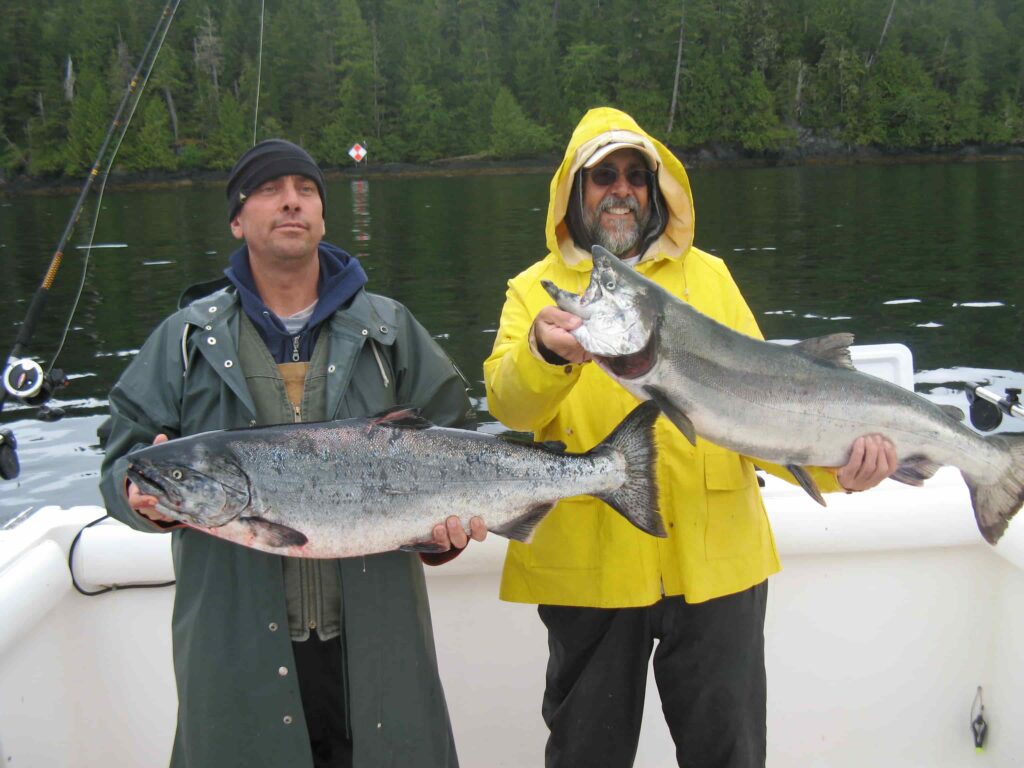 If you are looking for a more personal fishing charter than what the ships offer, and you would like to save a few bucks to boot. We have four hour Ketchikan fishing charters for $130 per person with a three person minimum. That's an $80 dollar savings compared to booking on the cruise ship.
If you would like a little more time on the water we can offer you a six hour Ketchikan fishing charter for $170 per person, three person minimum. You won't have to wait in a long line. We will have someone there to personally pick you up at your ship upon arrival.
All our captains are Coast Guard licensed, and we have everything you will need including all the fishing tackle, raingear and a snack. For your convenience, we also have fishing licenses & king salmon stamps for you to purchase on-board. We offer custom Alaska fishing charters. It couldn't be easier and it is a lot of fun!
Price
(Price based on three person minimum)
 
4 hr charter = $143 per person x 3=$429
5 hr charter = $165 per person x 3=$495
6 hr charter = $187 per person x 3=$561
*Packages do not include
*Airfare* Alaska Airlines is the only carrier into the area.
*Daily meals* You can eat out at one of our local restaurants or prepare your own meals at the lodge.
*Fish processing* We will drop your catch off at the end of each day. The processors will filet, vacuum seal and box your fish. It will cost about $2.00 per pound filet weight or $100 for 50 lbs of filleted fish.
*Fishing licenses* We are an ADF&G vendor and can sell you a license at the lodge.